Homepage
Tarzan Elmo Lincoln
Tarzan Elmo Lincoln 2
Tarzan Gene Pollar
Tarzan P Dempsey Tabler
Tarzan James Pierce
Tarzan Frank Merrill
Tarzan Frank Merrill 2
Johnny Weissmuller Site
Tarzan Buster Crabbe
Tarzan Herman Brix
Tarzan Herman Brix 2
Tarzan Glenn Morris
Tarzan Lex Barker Site
Tarzan Gordon Scott Site
Tarzan Denny Miller
Tarzan Jock Mahoney
Tarzan Jock Mahoney 2
Tarzan Mike Henry
Tarzan Mike Henry 2
Tarzan Miles O'Keeffe
Tarzan Christopher Lambert
Tarzan Casper Van Dein
*Tarzan Kellan Lutz*
Tarzan Alexander Skarsgard
Tarzan TV: Ron Ely
Tarzan TV: Ron Ely "movies"
Tarzan TV: Joe Lara
Tarzan TV: Wolf Larson
Tarzan TV: Travis Fimmel
Tarzan Cartoons
Unauthorized Tarzans
Unauthorized Tarzans 2
Tarzan movie - TV lists
Tarzan of the Novels
Me Tarzan You Jane 1
Me Tarzan You Jane 2
Me Tarzan You Jane 3
SITEMAP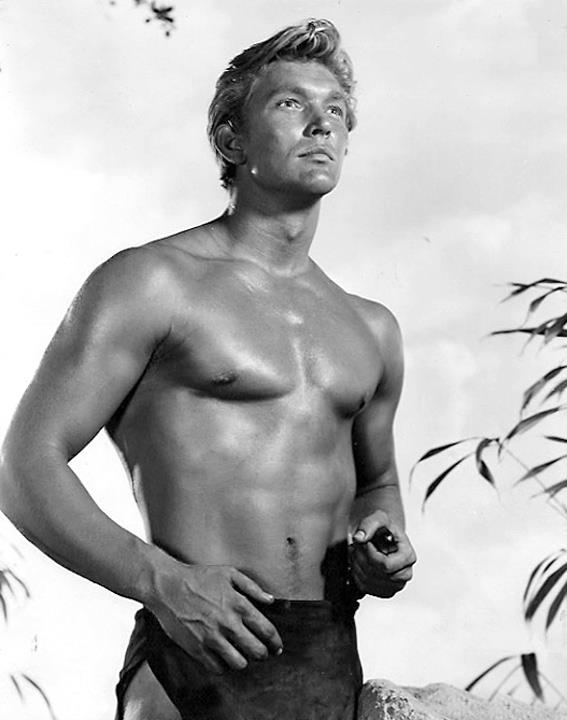 Denny Miller in the 1959 remake of Tarzan the Ape Man. He was the first blond Tarzan.
Scenes from the 1932 Weissmuller film were used and tinted in color.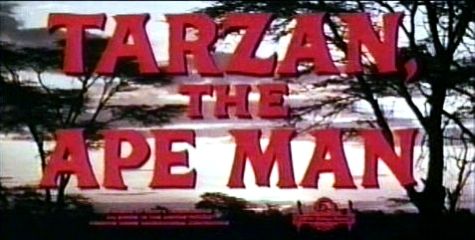 TARZAN THE APE MAN (1959 remake)
Cast: Denny Miller (Tarzan), Joanna Barnes (Jane Parker), Cesare Danova, Robert Douglas.
Directed by Joseph M. Newman; Screenplay by Robert Hill based on characters created by Edgar Rice Burroughs. PLOT: The plot of the film
reprises that of the 1932 version, with James Parker, Harry Holt and Parker's daughter Jane on an expedition in Africa in which they encounter
Tarzan, a wild man raised by apes. Various adventures ensue.