Homepage
Tarzan Elmo Lincoln
Tarzan Elmo Lincoln 2
Tarzan Gene Pollar
Tarzan P Dempsey Tabler
Tarzan James Pierce
Tarzan Frank Merrill
Tarzan Frank Merrill 2
Johnny Weissmuller Site
Tarzan Buster Crabbe
Tarzan Herman Brix
Tarzan Herman Brix 2
Tarzan Glenn Morris
Tarzan Lex Barker Site
Tarzan Gordon Scott Site
Tarzan Denny Miller
Tarzan Jock Mahoney
Tarzan Jock Mahoney 2
Tarzan Mike Henry
Tarzan Mike Henry 2
Tarzan Miles O'Keeffe
Tarzan Christopher Lambert
Tarzan Casper Van Dein
*Tarzan Kellan Lutz*
Tarzan Alexander Skarsgard
Tarzan TV: Ron Ely
Tarzan TV: Ron Ely "movies"
Tarzan TV: Joe Lara
Tarzan TV: Wolf Larson
Tarzan TV: Travis Fimmel
Tarzan Cartoons
Unauthorized Tarzans
Unauthorized Tarzans 2
Tarzan movie - TV lists
Tarzan of the Novels
Me Tarzan You Jane 1
Me Tarzan You Jane 2
Me Tarzan You Jane 3
SITEMAP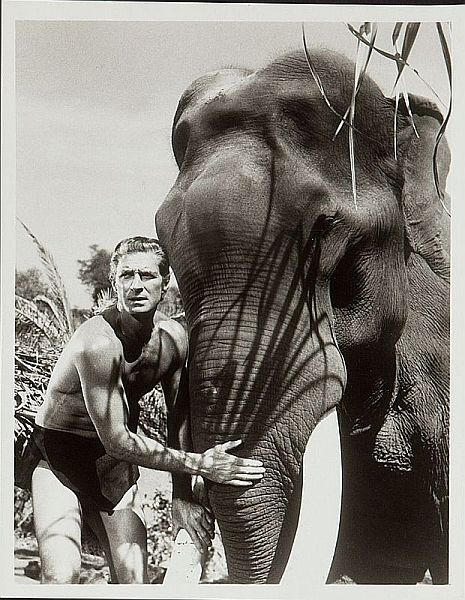 Jock Mahoney appeared as the villain in Scott's last Tarzan film, then took on the role in
Tarzan Goes To India(1962) and Tarzan's 3 Challenges.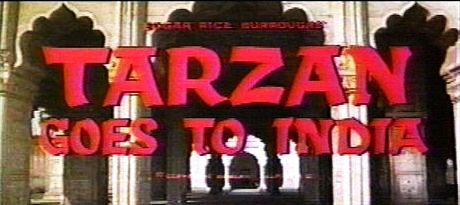 TARZAN GOES TO INDIA (1962)
Cast; Jock Mahoney (Tarzan), Jai (Elephant Boy), Leo Gordon, Mark Dana, Feroz Khan, Simi Garewal, Murad, Jagdish Raay, G. Raghaven, Aaron Joseph. Directed by John Guillermin; Screenplay by Robert Hardy Andrews and John Guillermin based on characters created by Edgar Rice Burroughs. PLOT: Princess Kamara asks Tarzan to come to India. A huge dam is going to be opened in order to form a lake which will service an electric power plant. When the lake is formed, hundreds of elephants will be drowned ... unless Tarzan and Jai can save them. Opposition comes from the head engineer of the project.