Homepage
Tarzan Elmo Lincoln
Tarzan Elmo Lincoln 2
Tarzan Gene Pollar
Tarzan P Dempsey Tabler
Tarzan James Pierce
Tarzan Frank Merrill
Tarzan Frank Merrill 2
Johnny Weissmuller Site
Tarzan Buster Crabbe
Tarzan Herman Brix
Tarzan Herman Brix 2
Tarzan Glenn Morris
Tarzan Lex Barker Site
Tarzan Gordon Scott Site
Tarzan Denny Miller
Tarzan Jock Mahoney
Tarzan Jock Mahoney 2
Tarzan Mike Henry
Tarzan Mike Henry 2
Tarzan Miles O'Keeffe
Tarzan Christopher Lambert
Tarzan Casper Van Dein
*Tarzan Kellan Lutz*
Tarzan Alexander Skarsgard
Tarzan TV: Ron Ely
Tarzan TV: Ron Ely "movies"
Tarzan TV: Joe Lara
Tarzan TV: Wolf Larson
Tarzan TV: Travis Fimmel
Tarzan Cartoons
Unauthorized Tarzans
Unauthorized Tarzans 2
Tarzan movie - TV lists
Tarzan of the Novels
Me Tarzan You Jane 1
Me Tarzan You Jane 2
Me Tarzan You Jane 3
SITEMAP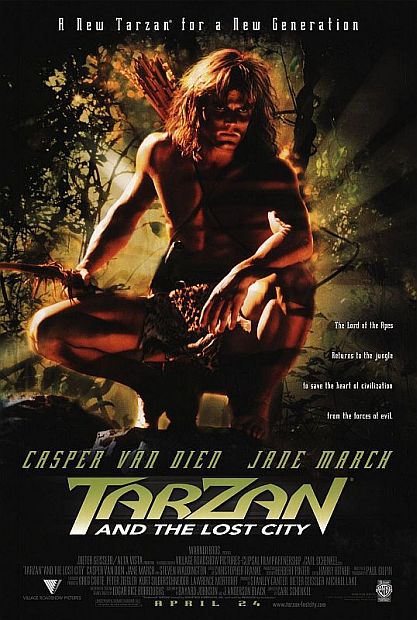 Caspar Van Dien was the star of Tarzan and the Lost City (1998).
It wasn't really that bad but failed at the box office.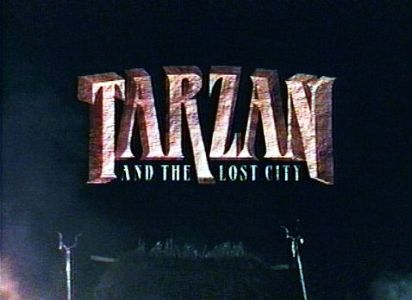 TARZAN AND THE LOST CITY (1998)
Cast: Casper Van Dien (Tarzan / John Clayton), Jane March (Jane Porter), Steven Waddington (Nigel Ravens), Winston Ntshona, Rapulana Seiphemo, Ian Roberts, Sean Taylor, Gys De Villiers, Russel Savadier. Directed by Carl Schenkel; Screenplay by Bayard Johnson and J. Anderson Black. PLOT: In 1913, on the night before Jane Porter's wedding to John Clayton (also known as Tarzan), her bridegroom receives a disturbing vision of his childhood homeland in peril. Much to Jane's distress, Clayton leaves for Africa to help. The educated explorer Nigel Ravens is seeking the legendary city of Opar, to plunder its ancient treasures. But then Jane decides to follow her fiancé, and he must protect her while trying to stop Ravens and his men.