Homepage
Tarzan Elmo Lincoln
Tarzan Elmo Lincoln 2
Tarzan Gene Pollar
Tarzan P Dempsey Tabler
Tarzan James Pierce
Tarzan Frank Merrill
Tarzan Frank Merrill 2
Johnny Weissmuller Site
Tarzan Buster Crabbe
Tarzan Herman Brix
Tarzan Herman Brix 2
Tarzan Glenn Morris
Tarzan Lex Barker Site
Tarzan Gordon Scott Site
Tarzan Denny Miller
Tarzan Jock Mahoney
Tarzan Jock Mahoney 2
Tarzan Mike Henry
Tarzan Mike Henry 2
Tarzan Miles O'Keeffe
Tarzan Christopher Lambert
Tarzan Casper Van Dein
*Tarzan Kellan Lutz*
Tarzan Alexander Skarsgard
Tarzan TV: Ron Ely
Tarzan TV: Ron Ely "movies"
Tarzan TV: Joe Lara
Tarzan TV: Wolf Larson
Tarzan TV: Travis Fimmel
Tarzan Cartoons
Unauthorized Tarzans
Unauthorized Tarzans 2
Tarzan movie - TV lists
Tarzan of the Novels
Me Tarzan You Jane 1
Me Tarzan You Jane 2
Me Tarzan You Jane 3
SITEMAP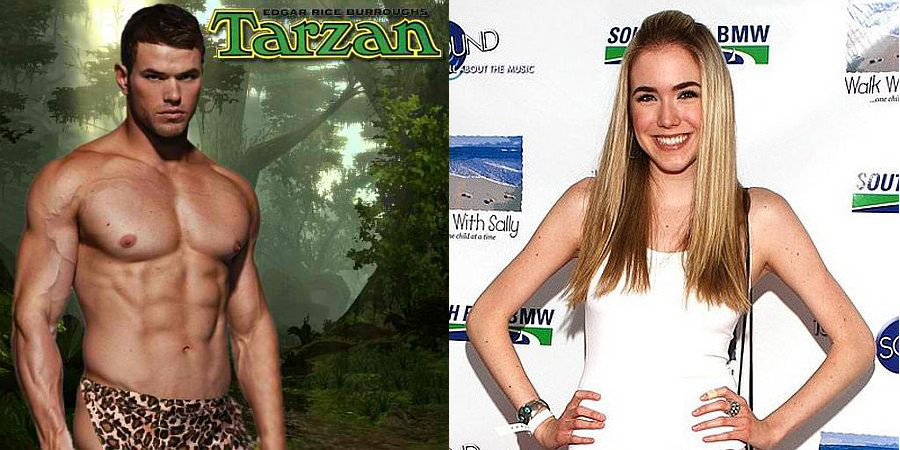 Kellan Lutz and Spencer Locke played Tarzan and Jane in a computer-generated motion capture Tarzan film in 2013. The new "Tarzan" movie,
which is developed at Constantin Film, is planned to be in 3D. Similar to any other versions of the vine-swinging jungle man, the story follows
Jane who meets and teams up with Tarzan to defeat mercenary army of Greystoke Energies CEO. The film will be directed by Reinhard Klooss and Holger Tappe.
Yoni Brenner and Jessica Postigo provide the script, which is inspired by Edgar Rice Burroughs' classic story.