Homepage
Tarzan Elmo Lincoln
Tarzan Elmo Lincoln 2
Tarzan Gene Pollar
Tarzan P Dempsey Tabler
Tarzan James Pierce
Tarzan Frank Merrill
Tarzan Frank Merrill 2
Johnny Weissmuller Site
Tarzan Buster Crabbe
Tarzan Herman Brix
Tarzan Herman Brix 2
Tarzan Glenn Morris
Tarzan Lex Barker Site
Tarzan Gordon Scott Site
Tarzan Denny Miller
Tarzan Jock Mahoney
Tarzan Jock Mahoney 2
Tarzan Mike Henry
Tarzan Mike Henry 2
Tarzan Miles O'Keeffe
Tarzan Christopher Lambert
Tarzan Casper Van Dein
*Tarzan Kellan Lutz*
Tarzan Alexander Skarsgard
Tarzan TV: Ron Ely
Tarzan TV: Ron Ely "movies"
Tarzan TV: Joe Lara
Tarzan TV: Wolf Larson
Tarzan TV: Travis Fimmel
Tarzan Cartoons
Unauthorized Tarzans
Unauthorized Tarzans 2
Tarzan movie - TV lists
Tarzan of the Novels
Me Tarzan You Jane 1
Me Tarzan You Jane 2
Me Tarzan You Jane 3
SITEMAP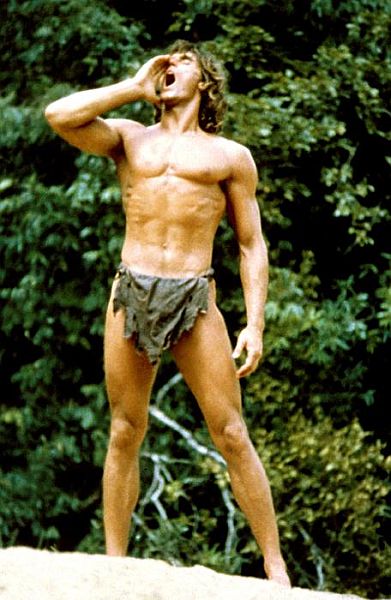 Miles O'Keeffe was Tarzan in Bo Derek's 1981 Tarzan the Ape Man remake.
He had no dialog. This film is considered the worst of all the Tarzan films.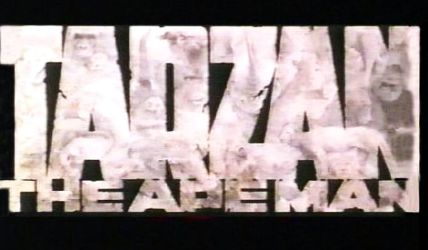 TARZAN THE APE MAN (1981 remake)
Cast: Bo Derek (Jane Parker), Miles O'Keeffe (Tarzan), Richard Harris (James Parker),
John Phillip Law, Akushula Selayah, Steve Strong, Maxime Philoe. Directed by John Derek; Screenplay by Tom Rowe and Gary Goddard
based on characters created by Edgar Rice Burroughs. PLOT: The Tarzan story from Jane's point of view. Jane Parker visits her father
in Africa where she joins him on an expedition. A couple of brief encounters with Tarzan establish a bond between her and Tarzan. When
the expedition is captured by savages, Tarzan comes to the rescue.